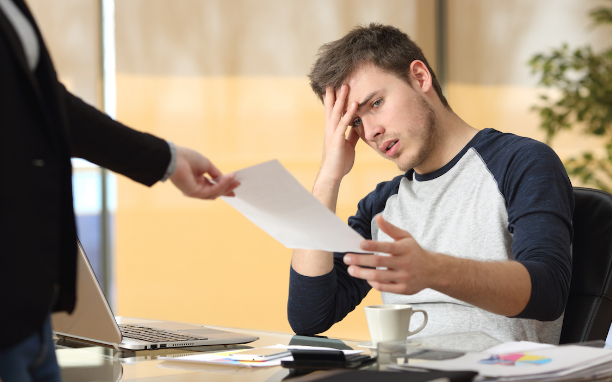 As a landlord or property manager in Los Angeles, there comes a time where you draw a line. You cannot allow every tenant on your property. You must learn to differentiate between quality tenants and those that are likely to give you problems.
However, there are fair housing policies that prevent you from denying tenants due to various reasons. You are not allowed to deny tenants based on certain reasons like age, race, or gender. Doing such will only land you in trouble. However, there are reasons where you are within your rights to deny tenants. In this article, you can learn of top legal reasons to deny a tenant.
Not Enough Income
A tenant that is not making enough income is a red flag. You are perfectly within your legal rights to deny a tenant that doesn't make enough income. This is because such a tenant may not be able to afford your rent in future.
Ideally, the rule of thumb is to make sure that the tenant's income is at least 3x the rent price. It is important you review a tenant income before making a decision.
You Cannot Verify Tenant's Income
A tenant may claim to have a good source of income but fail to show evidence like employer's reference; you can deny a tenant based on this alone. It is important that you verify any claim of income the tenant makes before you make your decision.
The Tenant is a Smoker
Not everyone likes smoking. A tenant that smokes may cause a problem for other tenants. However, most landlords have various rules when it comes to smoking. As a property manager in Los Angeles, you may choose to deny a tenant that smokes.
The Tenant Has Pet
You can decide to have a pet-friendly rental property or stand against it. Whatever you decide, you must make it clear to your tenants. Make sure that your rental policy explicitly states your policy about pet ownership in your rental property.
If you have No Pet policy, you can deny any tenant that owns a tenant or plan to get one in the future while in your rental property.
The Tenant Has A Crime Record
No doubt, a tenant with a history of crime is a big red flag. You need to be concerned if a potential tenant has been convicted for reasons such as murder, vandalism, felonies, theft, arson, and trespassing. However, before making a decision to deny a tenant based on criminal history, make sure you check your local laws first as some states do not allow you to reject tenant due to their previous crimes.
Lack of Rental History
It is easier to work with a tenant that has a rental history. A tenant that does not have prior rental history was likely staying at a parent's house, dormitory or owned a home. However, you don't need to deny a tenant based on not having rental history alone. If every other thing checks out, you should go ahead and rent your property to the tenant; otherwise, you can go ahead and deny him.
The Tenant Provides False Information
As a property manager in Los Angeles, you have the right to deny a tenant that provides false information. This, alone, is enough reason for denial. Most tenants lie about how much they make while some provide a fake reference. If you do your screening thoroughly, you will be able to find out false information submitted by potential tenants.
Final Thought
As a property manager in Los Angeles, you can deny a tenant based on various reasons. However, denying a tenant based on reasons such as age, color, religion, race, national origin, marital status, gender, sexual orientation, or handicap can put you in legal troubles. If you don't know the exact legal reasons to warrant a denial of a potential tenant, you will need to work with a top Los Angeles property management company.