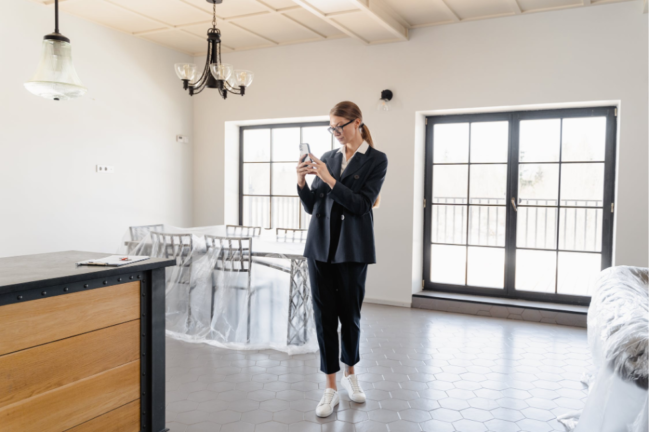 5 Expense Tracking Tips for Rental Property Managers
Property managers wear a lot of hats. In this role, you may be expected to deal with maintenance issues, customer service, marketing, and more. Keeping accurate accounts of your rental expenses is one of the many important jobs you have. These tips can help.
Understand How Different Transaction Types Relate to Your Rentals
Rental expenses can be broadly categorized as tenant, property, or business expenses. Tenant expenses include the damage tenants cause to your property that the tenant may be responsible for reimbursing. Examples of property expenses are utility payments, maintenance fees, vendor expenses, and property management fees. Business fees include legal fees, advertising, office space rental payments, and the cost of property management software.
Keep Your Business and Personal Accounts Separate
According to financial experts, you should avoid mixing your personal and business finances. Establish a separate checking and savings account for your business and only use it for company expenses. Mixing your personal funds with your business funds can make expenses difficult to track and may even get you in legal trouble.
Consider establishing your property management business as a separate limited liability company. This protects your personal assets from the liabilities of your business and provides other advantages, such as tax benefits. You can get help with starting an LLC in California from an online formation service.
Create a Consistent Tracking System
In some ways, always tracking your expenses the same way is more important than the specific system you use for monitoring them. Establish a process that includes when, how, and why you post expense transactions for your rentals. Once you have your strategy in place, do it the same way every time.
If you're getting reimbursed for expenses by your tenants, it may be worthwhile to find a software that uses a bank account number verification API to ensure that these transactions are handled smoothly and correctly. This will save you and your tenants money in the long run.
Check Yourself
Just like you double-check your personal financial records to make sure they match up with your bank statement every month, you need to check your expense records to ensure all of the money you have spent from your business account has been properly recorded and matched with a specific payment. You should reconcile your accounts at least once a month, though reviewing your ledgers weekly is recommended.
Streamline the account reconciliation process by using a bank synchronization tool in your property management software. This tool matches transactions in your software to items on your bank statement and flags anything that looks incorrect or incomplete so that you can investigate discrepancies, correct mistakes, and add the missing information. Retain your reconciliation data for state reporting compliance.
Use Property Management Software
Property management software is designed to make it easier for property managers to accurately and efficiently track expenses and other accounting tasks. Because this software is specifically made with property managers in mind, it eliminates some of the extra effort required to make a general accounting or money management software program work for property management. In addition to accounting tools, this software includes features that make it easier for you to handle rent collection, marketing, and other common tasks.
The key to mastering expense tracking as a property manager is to set yourself up for success by gathering the right tools, establishing a consistent system, and sticking with it. Once you have your routine down, it will become just another part of your average workday.
If you've grown tired of handling residential property management on your own, trust the experts at Los Angeles Property Management Group.
Los Angeles Property Management Group Founder & CEO David Crown has managed property in Los Angeles and the San Fernando Valley for over 30 years.
Whether your investment is in apartments, retail, warehouse, or office properties, Los Angeles Property Management Group brings the same level of dedication in delivering impeccable service and maximum profits to you, each and every month.
For more information, please visit our website or contact us today!