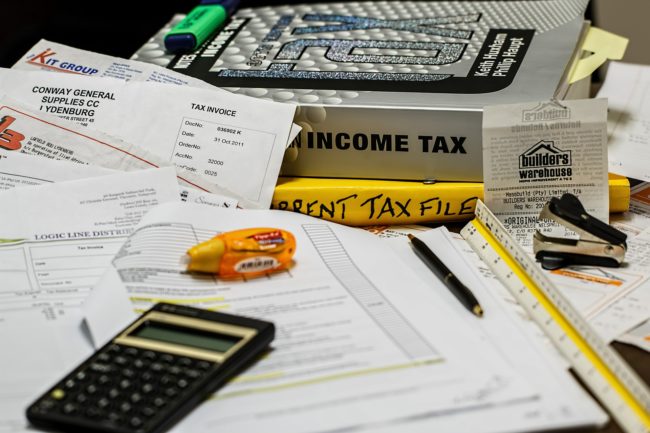 No matter how much money a person earns or has inherited, property dealing will always be a critical matter. With strict rules and regulations regarding property ownership and management, it's no less than a headache to properly manage your owned property. Buying, selling, renting and managing property involves many kinds of expertise usually unknown to landlords inheriting property due to heirship. If you're planning to sell or buy property, you can probably use some expert advice right now, instead of trapping yourself in inexperienced dealings. Do not panic. Sit back, relax and always keep the following points in mind.
Outsource everything you're not an expert of
Today's market has experts for every single task. Therefore, don't take risks in matters of land management. In order to manage your property well, outsource everything you're not expert at. Involve property dealers, hire legal advisors, recruit caretakers, talk to rental experts, make use of human resources around you, and save yourself from the stress of things you're not an expert of. Outsourcing saves time and effort and produces far better results. Trust your human resources.
Take legal advice
Every time a piece of land is sold, legal matters are inevitable. We advise every landlord to take expert advice on legal matters of selling or buying land. The ownership of the land, lease and taxation matters, checking authenticity of legal papers, etc. are all matters of great concern that should be taken care of at the time of property dealing. It's a best practice to involve a trusted lawyer or real estate expert agent for verification of authenticity of the buying party of the land you sell, as well as authenticity of the seller of the land you're considering buying.
Know the features of property
If you're selling land, many people will offer prices in comparison to other pieces of land they have bought. However, land prices do not solely depend on the measurement of area of the land. Do a thorough real estate research to set the estimate of an accurate asking price. Consider the features of your land like market value of the area it is located in, the facilities surrounding that area like electricity, natural gas installations etc. and also consider its distance from the main trading and industrial locations of the city. Land is never sold for its measurement alone. Also, if you're buying land, never ever go for the cheaper over the expensive. Instead, thoroughly consider your requirements from the land. Consider the land's distance to main facilities, as well as its value as constructional spot or farmland. If you want to buy land without a purpose, just for the sake of keeping, then consider how much profit you may earn from it at the time of selling. The profit again depends on the location of land. Think smart and do not hesitate to buy the slightly expensive land which will increase in value over time, rather than the cheaper land with a useless location and stagnant price.
Keep legal documentation intact
Last but most important, legal documentation is the matter of utmost importance in terms of land management, may it be industrial or residential. Always keep multiple copies of every legal documentation belonging to your property. From tenant agreements to taxation records, from construction deals to previous ownership records and from sale contracts to payment records, always keep every piece of documentation intact to avoid inconveniences that often arise in matters of property dealing, usually years after it was bought. Also keep proper records of the identity of the person you're buying land from or selling land to. People may spoof identities to indulge in fraudulent land selling deals for which you might have to bear the consequences years later. For further detailed advice on land management, consult the real estate experts of this award-winning property management site. 
Lastly, never take matters of property management lightly. Whether you're looking for your dream property or have already found it, always verify all documentation regarding property dealing. One casual mistake can yield consequences years later. Make your decisions wisely and safely! Our experts are one call away!