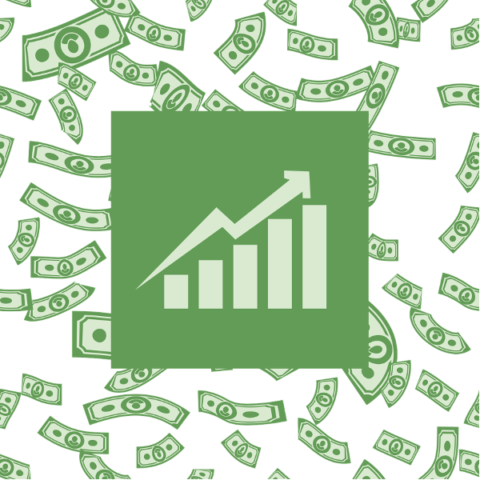 The lease agreements of most rental properties require landlords to take care of water and sewer utility charges. Meanwhile, tenants can pay for the electricity, natural gas, internet/phone/cable bills. However, landlords can also work out lease agreements where they can pay all the utility bills of the rental property and get the reimbursement of those expends through the rent.
When landlords are responsible for all the utility outlays, they get in a good position to increase their rental profits by improving utility efficiency.
In this post, we will walk you through how you can improve utility efficiency to subsequently increase rental profits because fewer operating expenses mean better margins.
1.    Efficient Water Consumption Means Lower Water Bills
Utilities in different states and cities use different parameters to bill residential consumers for water.  Apart from the fixed service charges, they also bill consumers based on the amount of water they have used. This water consumption is usually measured in gallons or CCF or HCG (centum or hundred cubic feet). You can take several measures to cut down the property's overall water consumption without compromising any need.
Switch to Low-Flow Water Fixtures: By replacing your old toilets, faucets, and showerheads with their low-flow counterparts, you can save hundreds and thousands of gallons of clean water and a good amount of utility bill every year. Just switching to low-flow toilets in a single-family housing unit can reduce its annual water bill by $230. Since low-flow design doesn't affect the performance of water fixtures, the tenants won't be complaining about anything whereas you can save the bills.
Reduce the Water Requirements of Maintaining the Landscape: Good landscaping features improve the property's value and let you fetch good rents. However, maintaining it can also cost you a lot. For instance, traditional vegetation-based landscaping requires loads of water. You need to be creative to reduce the water needs of the landscaping while making sure that you don't slump the curb appeal of your property.
Consider setting up a "drought-tolerant" garden. You can find many low-water plants for that.
Remove the grass strips and overall grassed surface on the curb. You can use gravel and bricks to renovate your exterior in place of grass to rule out continuous water requirements.
2.    Efficient Power Consumption Means Lower Electricity Bills
We all know how the total power consumption of the house can significantly increase your utility expenses. You can reduce your power consumption while using the property yourself. But, how can you reduce the electricity usage of your tenants without being intrusive? Some things you can do to improve power efficiency without interrupting the amenities and experience of tenants.
Replace all the conventional lighting fixtures with LED alternatives. They use tremendously less power than traditional incandescent and fluorescent light bulbs.
Insulate the interior spaces so that the HVAC system doesn't have to work extra.
Install programmable thermostats with the air conditioning units.
Replace old, worn-out outlets and fixed electrical appliances
Carry out an annual energy audit of your property to ensure you can maintain maximum possible power utility efficiency.
3.    Efficient Natural Gas Consumption Means Lesser Gas Bills
Efficient use of gas at your property can account for a good saving on utility bills and ensure a better profit margin on rents. Let's take the example of a traditional natural gas-powered water heater. It can be responsible for one-fourth of your total utility bill during winter. If it is feasible, replace it with a heat pump water heater. This heater will save you considerable costs while keep providing hot water to the tenants. The feasibility of installing this heater depends on your region and its climate.
Conclusion
Landlords can improve their rental property's overall utility efficiency by focusing on the three things discussed above. The efficiency measures we have discussed in this post are great in the sense they can help you reduce your utility bills but without lowering the quality of service to the tenants.