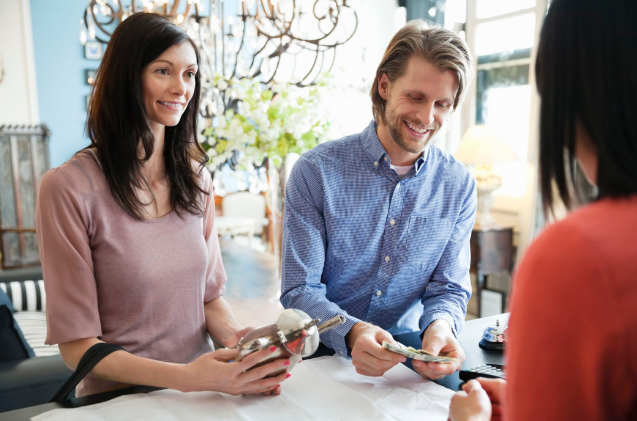 One problem that most Los Angeles property managers face is collecting rent on time from some tenants. Sometimes, you will get serial defaulters who don't like paying rent on time. In some cases, the tenant may be facing a bad financial situation that forces him to default on his rents. Whatever is the case, you need to know how to collect your rent when the tenant is late with his payments.
One strategy top Los Angeles property managers use is establishing a rent policy that allows them consistently collect their rent on time. Before you allow a tenant move into your property, make sure he reads, understands, and sign your rent policy. This policy will be useful when you take the tenant to court for defaulting on his rent.
In this article, you will learn about 3 top ways you can collect your rent when a tenant is not paying his rents on time.
Talk With your Tenant
If your tenant is not a serial rent defaulter, he may be facing a problem that causes his current situation. Talking with the tenant is a nice thing to do. Call him and let him know that his rent is late and then try to find out why he hasn't paid his rent yet.
Let him know that you will be forced to take action if he did not pay his rent on a given date. If it looks like the tenant is not going to pay, you may need to consider starting an eviction procedure.
Issue Three Days
California Fair House Policy requires you to issue your tenant at least three days notice when his rent is late. Don't allow the rent to be late before you start sending notice. Send reminder weeks before the rent is due.
If the tenant ends up not paying after his due date, you are required by the state law to send him a notice reminding him that his rent is late and you will take action if he refuses to pay before or on a given date.
Use Eviction as a Tool to Enforce Rent Payment
Let the tenant know that you are not afraid of evicting him from the property if he refuses to pay his rent. Most tenants won't pay you unless you take drastic measures. If you are not willing to threaten the tenant, he will continue to pay his rent late and create bigger deficits for you.
Don't be afraid to start the eviction process if he fails to pay on a due date. Your tenant should know that you are running a business and not charity. If he ends up paying his rent, you can go ahead and cancel the eviction and avoid allowing it go on their record.
Going to Court
After every possible solution has failed, you may need to take him to court to remove him from your property. Of course, as a Los Angeles property manager, it is important that you have an attorney that is well versed in housing policy and have carried out a number of evictions successfully in the past.
Before going to court, make sure you have used other solutions. Going to court can get messy at times and it can affect your business negatively.
Conclusion
It is necessary to take a bold step when your tenant is paying his rent late. The steps above will allow you to efficiently collect your rent. As a landlord, you need to be working with the best Los Angeles property managers to ensure you always get the rent for your property on time.