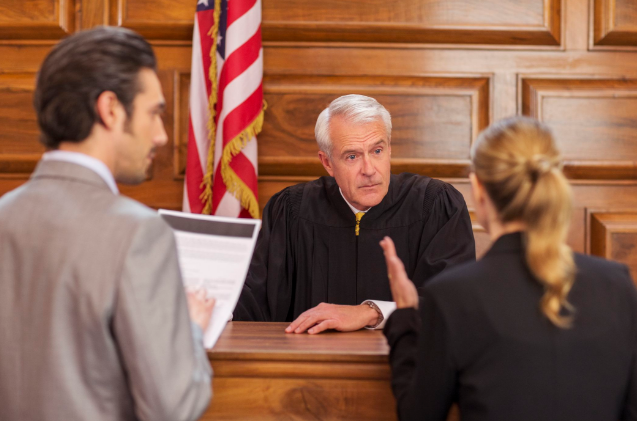 As a landlord or property manager, you need to stay out of legal trouble as much as you can. No legal problem end well for any property management company, it doesn't matter if you win or lose, you will continue to lose credibility and trust every time a tenant sues you.
There are a lot of reasons why a tenant can sue you to court. As a top property manager, you need to know these reasons and avoid them as much as possible. If you continue going to court, potential tenants will see it as a sign of trouble. Soon, you will start losing tenants and business.
Below, we have written down major reasons why tenants sue their landlords or property management company. You simply need to avoid these problems to stay clear of legal troubles.
Four Main Reasons Why Your Tenant May Take You To Court
Entering a Tenant's Apartment Illegally
Even as a property manager or landlord, you don't have the right to illegally enter a tenant's apartment. Your tenant has the right to his privacy. You cannot just walk into any apartment you want just because you are the landlord or the property manager. You will need a reason and of course, proper notification before you do so.
The only time you can enter an apartment without a notification is in case of an emergency like fire or gas leak. Most cities allow at least 48-hour notice before you can enter a tenant's apartment.
To stay safe from legal trouble, read the state housing laws to ensure you know when you can enter a tenant's apartment.
Withholding the Security Deposit Unjustly
There are a lot of property managers who are guilty of this. States such as California have laws about how to use security deposit. This law may be different from that of other states; you need to be aware of these laws.
In Los Angeles and the surrounding environment, you cannot charge your tenants for normal wear and tear. You need to know when you are expected to make repairs and when a tenant is expected to pay for repairs from his security deposit.
You can only withhold security deposit in case of:
Unpaid rents
Effecting repairs
For replacement of damaged furniture
Cleaning the unit
Note that your tenant can sue you if he/she thinks you are charging him/her unreasonably. He can also sue you if you are charging more than the state law allows.
Having illegal clauses in the lease
Yes, a tenant can sue you for having an illegal clause in your tenancy agreement. You need to make sure that every clause in your lease is legal. For instance, the landlord can legally refuse tenants with pets, but they cannot restrict service animals.
Apart from the type of pets allowed, another clause you should be aware of as a property manager is clauses involving how much notice you should give before entering a tenant's apartment. To be on the safe side, read the state's law and understand what it says regarding this issue.
The best way to ensure that everything you have in your tenancy agreement is legal is to get the services of an experienced attorney to write the lease and ensure that everything is legal.
Renting an Uninhabitable Units
Some landlords and property managers with shoddy character can rent a property that is uninhabitable to tenants. Note that doing so can put you in some serious trouble.
A tenant can sue you if he discovered that the property you rent to him is not of adequate living standard. A property is considered uninhabitable when there is mold, lead, no heat in the winter, and no running water.
A tenant can demand that you resolve the problem immediately or take you directly to the court.
Conclusion
As a property manager, you need to ensure you always stay out of trouble. No tenant will like to work with a property manager that is always getting sued. Read and know other reasons why a tenant can sue a landlord/property manager and avoid those problems.