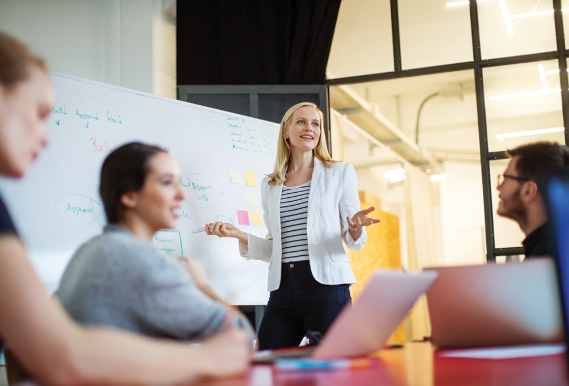 As the best property management company in Los Angeles, we have seen so many property management companies come up and fade away. We have watched as some of these inexperienced companies struggle. Unfortunately, not everyone is cut out to be a property manager.
Being a successful property management company in Los Angeles is not as easy as it seems. You need more than just the classroom knowledge. It is a business that requires you to be smart and learn to take advantages of opportunities immediately they present themselves.
If you really want to become a top property management company in Los Angeles, you have to learn other techniques apart from the textbook techniques on how to become a property manager. Over the years, we have been able to build our own company from the scratch to become a household and come to be known as the best property management company in Los Angeles. We have also won several awards as a result of our efficiency and achievements. In this article, you will learn of some hidden techniques you can actually use to grow your property management business.
Hidden Techniques To Grow your Property Management Business
 Talk To Home Sellers
Most people that are selling their home are doing so because they won't be able to manage rent and control tenants. You will have a good chance of growing your business by contacting home sellers to find out if they will be more interested in renting their homes than selling it.
Go to websites that list homes for sale in your area, see if you can find the seller and talk him into allowing you manage the property than selling it out rightly.
Give Your Current Clients Incentives.
A good way to attract more business to your company is offer incentives to your current rental property clients. You can offer one-month free property management for a client that refers another client. This way, you can turn your current clients into your referrals.
Become a Member of your Local Real Estate Investment Club
You can know more about available rental properties you can manage when you join your local real estate investment club. Don't just join for the sake of soliciting business. Instead, become an active member and other members will come to you with the information you need.
Make Friends With Local Real Estate Agents
You can leverage local real estate agents to grow your business. These people come in contact with people that want to buy a house every day. When you connect with a real estate agent, he can always refer his unsuccessful buyers to you. Somebody that is not ready to buy a house right away may decide to rent one instead.
Network with Other Property Managers
You can learn about the opportunities that exist in your area when you network with other property managers. Keep your ears on the ground for when such networking event is coming up and make sure you attend. Attending such networking event can open a lot of doors for you. There is a good chance that you will get valuable information that you can utilize to grow your property management business.
Invest in a First-Rate Website
Unless you are still stuck in the '90s, you need to have a good website for your property management business. Renters no longer depend on the word of mouth to get a rental property. Instead, they are now searching Google and other search engines for the best property management company in Los Angeles or their area. Besides, when you have a website, your business can stay open for 24/7.
Post Every Week
Don't just create a website; make sure you have a content strategy that allows you publish content every week. This is a great way to go from just an average property manager to one of the best in the business. Publishing content every week won't only help you attract more tenants but will also make you an authority in this industry.
Conclusion
Indeed, it is possible that you can grow from just an amateur property manager to the best property management company in Los Angeles. However, this won't happen overnight. You need to be hardworking, smart, and efficient. You can start growing your property management business by applying these tricks listed above.