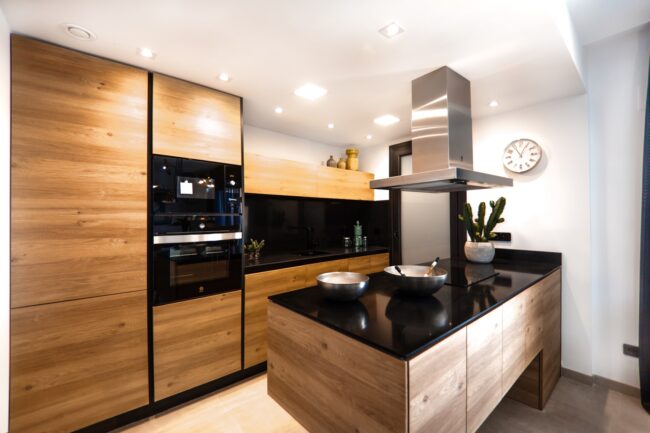 Picking The Right Appliances And Accessories For Your LA Kitchen
People have been spending more time cooking their own meals instead of eating out, and as a result, landlords, property managers, and homeowners are either remodeling their kitchens or buying appliances and accessories to refresh their cooking spaces.
According to data from the NPD Group, small appliances such as bread makers, electric skillets, rice cookers, and pasta makers, among others, have seen a triple-digit jump in sales in 2020. Since most of us are choosing to have home-cooked meals instead of dining out, it's important to have the right equipment and tools on hand to make meal prep and cooking easier and more enjoyable. If you're planning to give your LA property a mini refresh, here's how you can pick the right appliances and accessories for your cooking area.
Have a budget and know your priorities
LA-based celebrities such as Kylie Jenner and Chrissy Teigen spared no expense for their respective kitchens, and their cooking spaces feature state-of-the-art appliances, marble worktops, and lots of storage space. But you don't have to have a celebrity paycheck to get the kitchen of your dreams.
By creating a budget and knowing your priorities, you can choose the right items to make your cooking space more functional and aesthetically pleasing. For instance, if you need to replace a big ticket item such as a refrigerator, then choose the best quality: it's the one appliance that will have to run continuously. The rest of your budget can be divided among other accessories or small appliances, such as a new toaster, an electric griller, or a mixer. For major appliances, remember to prioritize function over aesthetics so as not to strain your budget.
Purchase items that make meal prep a breeze
Your LA kitchen should work for you and not the other way around, so items to make meal prep a breeze should be a priority when shopping for kitchen accessories. A good kitchen knife is indispensable when preparing meals, so get one or two high-quality knives instead of a full set of mediocre ones. If you keep your knives sharp with an electric knife sharpener, and store them in a drawer or a butcher's block, you can extend the life of a single set of knives substantially. Other items that can make meal prep easier and are worth including on your shopping list include a pressure cooker, a digital scale, and a large cutting board.
Incorporate some tech into your kitchen
Adding a little technology into your kitchen can take your cooking experience to the next level. Consider having a smart slow cooker, which can cook your food while you're in the office or running errands, and you can remotely make adjustments to the cooking time via an app on your phone. Meanwhile, a digital measuring cup makes measuring wet or dry ingredients a cinch, as it can automatically do conversions. If you're a fan of pasta, a smart pasta maker can cut your prep time, as it can knead and shape your pasta in just five to 10 minutes.
Having the right tools and equipment in your kitchen can make cooking so much easier, so know your priorities, have a budget, and purchase items that will make meal prep less of a hassle. Consider these tips when picking accessories and appliances for your LA kitchen, whether it's your own home or a property you let.