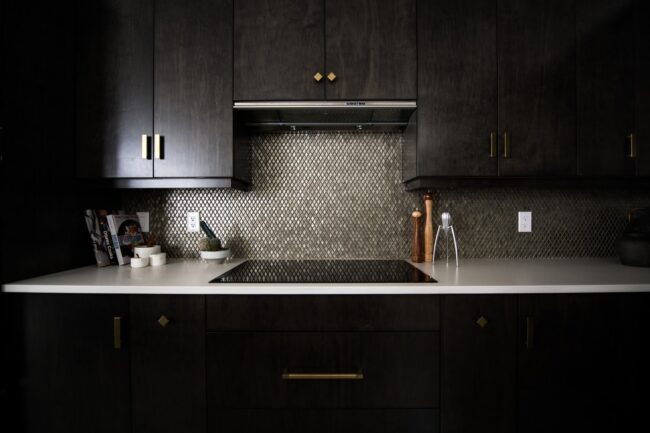 The Most Efficient Organization Tactics for Kitchen Cabinets
The kitchen is often the heart of the home and the average American spends 40 minutes every day preparing meals. For a busy family or for working professionals that time is precious, this is why so many people rely on fast food and ready meals. Yet according to a survey done by ReportLinker, 98% of Americans say that a home-cooked meal is their favorite way of eating. Sometimes the organization of your kitchen can be a hindrance when it comes to preparing food, especially if you live in a small house. It may take far too long to find the right equipment and ingredients. Organizing your kitchen cabinets effectively can help enormously, meaning that you can prepare quick and easy meals, and enjoy healthy home-cooked food every day.
Utilizing cupboard space
The first thing to consider is whether you need all of the items that you have brought to your new home. Now is the time to be ruthless, with both food items and crockery — lay out all your items before you start putting them away and assess whether keeping them is necessary. Inside your cupboards, particularly if it is a corner cabinet, install Lazy Susan style turntables, so that you can easily access items at the back that you frequently use. Organize each cupboard by activity, for instance, keep one cupboard purely for preparing drinks – rather than placing mugs and cups with plates, put them with the coffee, tea, teaspoons and strainers. It will also make your kitchen much easier to navigate if you've got a few people in there in the mornings before school and work.
Keeping fragile crockery 
Keeping your plates and bowls stacked in drawers is a really efficient use of space. You can use movable pegs to keep your items in place, meaning that you can fully customize the layout of your drawers, all you need to do is move the dowels. If you are keeping crockery in overhead cupboards, then use pop up shelves to make the most of the space, organizing your items in layers, keeping horizontal items like dishes at the bottom, so that they are easily accessible.
Using every inch of space
The inside of your kitchen cabinet doors are valuable for storing items.You can hang a towel rail inside and use it for tea towels, or to hang up bottles of kitchen spray and cleaner. An inside cupboard door is also an ideal place to hang a cork board for shopping lists and recipes and you could also add small hooks for house keys. A well-organized cupboard means that you can fit in awkward-shaped items better, for instance, repurpose some box files and use them to store water bottles vertically, instead of having them cluttering up the bottom of a shelf. Using stack and pull boxes is another great idea for storing smaller items and ingredients used for baking.
The organization of your kitchen cabinets can make preparing food and cooking a lot easier. Even in a small space, with some ingenuity, you can find room for all your kitchen essentials.