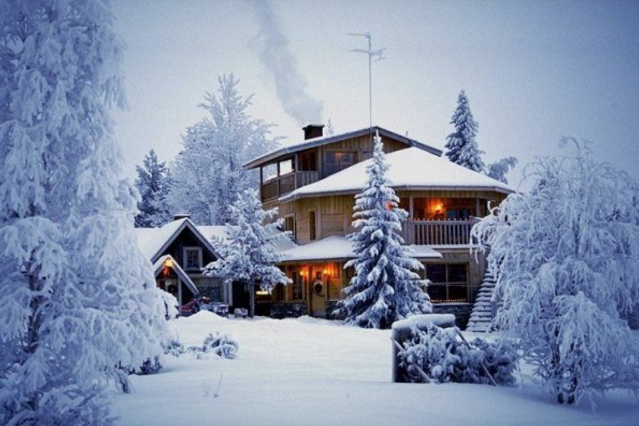 A good attribute of a top commercial property manager is being proactive. When it comes to managing properties in West Hollywood, and the surrounding areas, you can't wait until it is too late.
With winter almost here, you have to get rental properties under your care ready for winter. In fact, tenants, this period, will be looking for a rental property that is equipped to survive the winter. Properties that are winter-ready will be sold more during this period.
Why Do You Need to Make Rental Properties Winter Ready?
If you are a commercial property manager in West Hollywood, you should know that the winter season can bring unexpected problems if you do not take proper precautions ahead of time. Taking proper preventative actions can help you guide against frozen pipe bursting, a mouse infestation, a heater fire, and other problems that come with the winter season.
Getting properties ready for winter is necessary to enable the property to resist the effects of winter weather.
What Should You Do to Ensure Rental Properties Are Winter-Ready?
The following steps will help you get rental properties under your care ready for winter.
Consider Safety First
Your first priority should be safety. Make sure you carry out all the necessary repairs including the walkways before the winter comes. Nights in the winter are usually long; make sure that the landscape lighting is working in proper condition. If you have winter safety information on your tenant portal, let them know about it.
Don't forget to let your tenants or renters know who is responsible for clearing driveways and walkways.
Carry out Landscape Maintenance
During the winter, debris can clog gutters and drains can form ice dams thereby preventing your drainage from working properly. Get rid of debris and do fall pruning of dead or dying branches so you can prevent them from falling into pathways and onto the house.
Keep the gutters clean. If the gutters are blocked, it can lead to leaks that may damage your rental properties.
Consider Health
Mouse and rat infestation is common during the winter season. This can cause you a number of problems. Mouse can damage electrical wiring and cause serious problems in insulation.
Again, they can cause serious health problems due to their droppings. Don't wait for the winter before you seal cracks so that mouse and rats cannot nest in your properties. Check for past problems that may have been caused by rats and address them ASAP.
Stop Drafts
You should endeavor to prevent the icy winds from blowing through your rental properties. This will help your tenants save energy. Check for cracks in the property, test for drafts, and add caulking and weather-stripping to areas with cracks so that cold winter air does not seep in. Install insulations to the attic to prevent the property from leaking warm air.
Make the Property Warm for Tenants
You can take a step further by ensuring that the property is warm for tenants. Ensure that the furnaces in the property are safe and operational. Change the furnace filters regularly and remove any item stored near the furnace.
Sweep the fireplaces to remove debris and soot and use fireplace doors or metal screen to prevent embers from drifting out of the firebox.
Guide against Freeze
A lot of things get frozen up during the winter season and this can cause a lot of problem to the property. A great example is a frozen pipe, this may not seem like a serious problem until it explodes and turns your floors and walls into a soggy mess.
Before the winter season approaches, you will need to take steps to prevent the freeze, drain water systems in unused areas and ensure you caulk cracks and holes in outside walls and foundations near water pipes in order to guide against them freezing.
If your property is empty and you are not sure of getting any tenant soon, flush and drain toilets and pipes. To ensure they are cleared properly, blow air into the pipes and then add nontoxic antifreeze. This will help prevent the harsh effect of winter.
Conclusion
Any reliable commercial property management company in West Hollywood should make getting their property winter-ready a top priority. These are the features tenants will be looking for this time of the year. Moreover, getting your properties ready for winter show that you care for the property and for the renters.