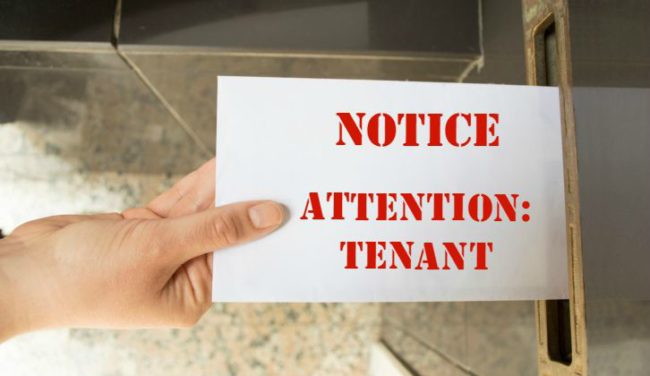 Being a landlord or a property manager in the San Fernando Valley is not the easiest job in the world. You need to learn how the process work if you want to succeed in this job. You need to learn how to handle tenants and different types of notices to issue your tenant when they are not following your rules. All this can take time. However, the best way to learn is to follow and monitor established property management companies who have seen it and done it all.
As a landlord or property manager, if you are confused about different types of notices to issue your tenants, this article will make it easier for you. We have listed various types of notices and when you need to issue them.
Top 7 Types of Notices To Issue Tenants
Notice To Pay or Quit
Certainly, you are aware of this type of notice and must have use or seen it in the past. This is one of the most popular types of notices and most landlords or property managers will have to issue it at some point in their business.
This type of notice can only be issued when a tenant defaults in his rent payment. If he did not pay as at when due, you can send him a message to pay within a specified grace period or risk having his tenancy terminated and evicted.
Notice to Cure or Quit
This type of notice is issued once a tenant violates a clause or condition. Mostly, it could be that a tenant brought in an unapproved pet. Other common reasons include subletting the rental property or making unapproved renovation. When this happens, you will issue him this notice to remedy the situation within a specified period of time or quit.
Unconditional Quit Notice
This notice usually comes when you've given the above two notices and the tenant failed to respond as required. When this happens, you can go ahead and permanently terminate the lease agreement. Lease agreement can be terminated based on a number of reasons. However, ensure you have issued warning before you go ahead to give the tenant an unconditional quit notice.
Offer of Renewal
Most fixed-term leases usually don't allow auto-renew. This means you reserved the right to offer a renewal to the tenant at the end of his agreement. If the tenant wants the lease to continue, he needs to sign a renewal agreement with you. As a landlord or property manager, if you want to renew a lease for a tenant, you will need to offer him a renewal notice at least two months before the end of their current lease.
Notice of Non-Renewal
In some cases, you wouldn't want to offer a renewal notice to a particular tenant. This could be due to various reasons. It may be as a result of the tenant having broken your rules and rental agreement so many times. An end of the current lease gives you an opportunity to get rid of such tenant. If you don't want the tenant anymore, you should go ahead and issue him a notice of non-renewal. This means that the tenant is expected to pack out once his current lease expires. Make sure you offer this notice at least a month or two before the current lease expires.
Notice of increase in Rent
Some factors can force you to increase your rent. Most landlords only raise their rent after doing major renovation work. Other external factors can also force you to increase your rent. Whenever you decide to increase your rent, you need to give your tenants at least 60 days notice. You must tell them that your rent has increased and you also need to tell them why you are increasing your rent.
Notice of Repairs/Renovations
If you plan to do a major repair work or renovations to the rental property, your tenants need to know about this on time. If a repair work can affect their lives like cutting off the water supply, electricity or heat for more than a day, you should tell them in advance and give them an opportunity to relocate for the duration of the repair or renovation works.
Final Thoughts
Understanding different types of notices can help you run your rental property smoothly. If you are struggling with writing these notices, you should consider hiring the services of a top Los Angeles Property Management company.