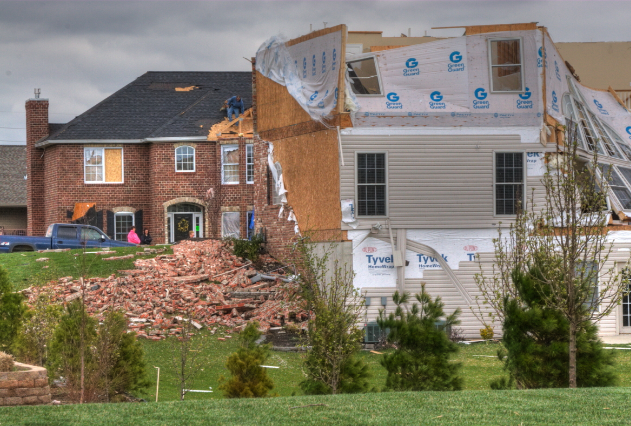 The importance of certain insurance policies can never be over-emphasized. As a rental property owner, it is important to realize that your properties are susceptible to not only act of destruction from the Mother Nature but also from the actions of your tenants.
Most property owners don't know that homeowner's policy doesn't provide them with full protection. The property owners and even the property managers can be put at high risk in certain situations if your home lacks some of the needed insurance policies. Whether you have a property in Hawthorne, Santa Monica, Alhambra or anywhere in Los Angeles area, it is important that you realize that homeowner's policy isn't the only type of insurance you need to stay well-protected.
Rental property owners should understand that no single insurance policy is one-size-fits-all. If you are working with a reputable property management company, you should be aware of some important insurance policies that you need for your property. However, these policies need to be blended with good management to get the best from your property.
Below, we've listed some important insurance policies rental property owners should consider:
Landlord Insurance
As a landlord, you can face liability if you are not well-protected. Your homeowner's insurance policy can't protect you from certain liabilities. However, if you have landlord insurance, it will cover you (the landlord) in a situation where the tenant is injured or incur other personal damages in your property. In the absence of this policy, the property management company working for you could be held accountable for damages. It is important that you have this type of coverage in every leasing arrangement.
Fire Insurance
Report by the National Fire Protection Association showed that over 1.345 fires were reported in 2015. These led to $14.3 billion in property damage. When you have a fire insurance policy, it will cover the cost of repairing or rebuilding properties damaged by fire. Your fire insurance policy is likely to cover damages to others as a result of the spread of fire.
Loss of Income Insurance
You can get a separate protection if your landlord insurance policy doesn't cover the loss of income. This type of insurance policy helps rental property owners to recover lost revenue as a result of damage to the dwelling that forces a vacancy. You may even be able to recover lost revenue from damages caused by Mother Nature such as a hurricane.
Vacant Property Insurance
It is a common knowledge by property managers and others in the real estate industry that thieves and vandals now target vacant properties to steal copper and appliances. Rental property owners need to be aware of this trend and get an insurance that will protect them from this. By stealing from your vacant property, vandals and thieves can create hefty repair bills for property managers. There are available insurance protections for vacant properties especially during the transition time between residents. There are even policies that will cover the damages caused by contractors that are making repairs or improvement to your property.
Flood Insurance
Are you aware that basic homeowner's and/or hazard insurance policies mostly do not provide protection from damage caused by acts of nature such as tornado or flash flooding? Most homeowner's insurance policies only provide coverage when the flooding is a result of, for instance, a ruptured water heater, a broken pipe or from other appliances in your home.
It is important that rental property owners consider getting flood insurance to protect themselves from damage to the structure and contents. Moreover, this insurance policy is very important if your home is located in a designated flood zone.
Reports showed that insurance companies have paid a huge amount of money for flood damage in recent years. In fact, over $18 billion in claims were paid by insurance companies as a result of flood damage in 2005 alone.
If you are not sure the type of insurance you need as a rental property owner, you can hire property management company to work for you. A reputable property management company will help you figure out the important insurance policies that will keep you and your properly protected.