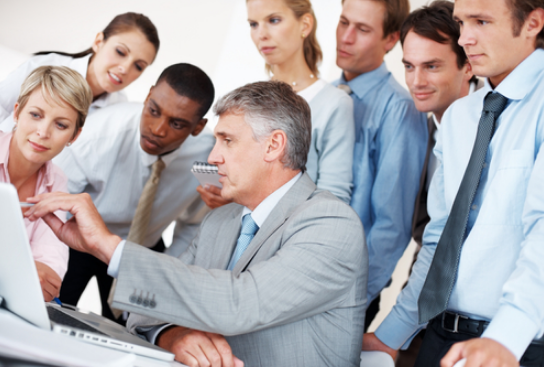 As a Los Angeles property manager, it is very important that you understand the importance of email marketing. This type of marketing has been named as the best type of marketing.
With email marketing, you won't only be able to engage your subscribers, but you can keep them up-to-date with your business and easily leverage them anytime you have a vacancy on your property.
Most experienced Los Angeles property managers have an investment in email marketing; they understand quite well that their business will grow faster when they are leveraging the power of email marketing. You can attract more prospects and turn them into clients when you do your email marketing well.
Most people check their email daily. By regularly updating them, you will keep your business in front of them and they will turn to you when they need to rent or buy a property or when they want to recommend a Los Angeles property manager for their friends or members of their family.
Now that you've understood the importance of email marketing, let's go into the 5 most important types of emails you must be sending as a Los Angeles property manager.
Top 5 Emails Every Property Management Company Should Be Sending:
The Who Email
The best way to consistently attract business from your subscribers is to ensure that they trust you. Of course, they can't trust you if they don't know who you are.
In order to gain their trust, you must first explain who you are to every prospect that signs up to your email list. That's not enough though; you should also go ahead and let the prospect know the reasons why he should trust you. Tell him your interests, your background, and your proven success rate. You can even go ahead and include your client testimonials.
The objective here is to get your prospects to trust you and follow you religiously.
The What Email
When you are asking a prospect to leave other Los Angeles property management companies and come do business with you, there should be a good reason for that. The prospect wants to know what makes you unique, tell him what you are offering that other companies won't offer him. You must convince the client through this type of email that you truly understand his wants and needs.
Go ahead and present the overview of your services to him and what you are best at. You can be more elaborate by including the neighborhoods, home types, home sizes and more.
The When Email
Now is the time to start building a relationship with your prospect and you can do it through this type of email. This email involves updating the prospect with what is happening in the neighborhood. Give him valuable information and details of upcoming events in the area. Let him know great places he can hang out and how safe those areas are for him and his family.  If you have upcoming open houses coming up, you can let the client know about it and include pictures and descriptions.
The Why Email
This email is about solidifying the existing relationship you already built with your prospect. The objective here is to get him to open his wallet and do business with you. To achieve this; emphasize the reasons why he should trust you by highlighting a recent closing and give details on the transaction. Let the prospect know how you helped your clients find their dream home.
Go ahead and pitch your business with him. However, make sure he sees how your business is better than other Los Angeles property management companies. If you can afford to give him a discount, go ahead and do it to show him how special he is to you.
Remember not to sound too "salesy". Gently introduce your business and don't be too pushy or you will scare him away.
The Trends Email
This type of email is used to establish yourself as an authority in the real estate industry and the area you represent. It is done by sending the prospect email about the recent trends in the area you work in. Make sure you back your opinions up with solid facts.
When the client sees you as a leader, he won't have any problem doing business with you or recommending you to his friends and family members for a business.
Conclusion
As a Los Angeles property manager, it is bad to neglect the power of email marketing in your business. If you have been leaving this powerful tool out, it is not too late yet. Start collecting leads today and nurture them by sending the types of emails mentioned above.