3 Smart Tips for Keeping Your Valuables Safe and Secure When Living in L.A.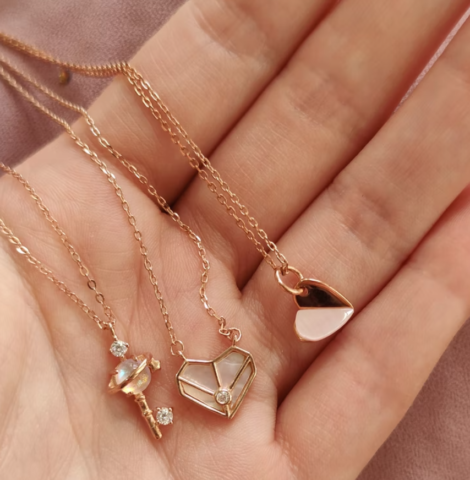 In 2021, there were 12,747 burglaries in the city of Los Angeles. While there has been a 6% decrease  compared with both 2020 and 2019, those who are moving to or who already live in the City of Angels may wish to tighten their apartment security regardless of the fact. From the value that a safe and surveillance can hold to additional security tips to aid in reducing your apartment's chances at being broken into, here are just a few tips that can help you get started.
The benefits of surveillance
For those looking to protect their apartment from break ins, surveillance can do much more than simply capturing a burglar in the act, as simply having a camera or alarm present can do a lot in deterring criminals. In fact, one survey of 422 burglars actually found that most considered outdoor cameras and other surveillance signs and equipment when choosing which homes to rob. The survey, which was carried out by the University of North Carolina's Department of Criminal Justice & Criminology discovered that 60% of burglars said that if they found an alarm, they'd choose another target, while half said they'd leave immediately if they found an alarm during the burglary.
With additional security surveillance options such as doorbell cameras and window alarms available, it's important to realize that your landlord does have some responsibility in ensuring that the apartment is safe. Loyola University Chicago, for instance, notes that landlords are required to maintain reasonable security measures for their property (which can include door/window locks, security lighting, etc.). With that in mind, bringing any security concerns up to your landlord should be done in writing, and the issue should be resolved within two weeks.
The value of investing in a safe
For those who enjoy keeping up with the current fashion trends — especially when it comes to jewelry, having a lot of valuables on hand can be a cause for concern when looking to protect your belongings. While pearl drop earrings have been all over the runway in 2022 along with anklets and studs, ensuring that your expensive jewelry is kept safe should be a priority. That said, investing in a safe is a great idea when looking to protect your jewelry while still keeping it accessible to you, and choosing the right one can be made simple through research. Researching the safe's cash rating (which indicates how burglar resistant it is) as well as the fire rating is essential when seeking a safe that will protect your valuables, while adding further protection can be done by bolting down the safe — something that you'll need to consult with your landlord about beforehand.
Taking additional precautions
Investing in a highly rated safe and installing surveillance can aid greatly in aiming to make your apartment safer and decrease your chances of getting burgled, though there are additional precautions that you can take that will also go a long way in increasing your safety, too. Allstate.com notes that refraining from posting your travels or travel plans online is a great way to do this, as doing so can imply that nobody is home, according to Cyber Safe Identity. Allstate further goes on to note the importance of befriending your neighbors, which can aid in creating a safety conscious community (aka you can watch out for anything unusual should the other not be home). And, when looking to secure priceless items — like a precious family heirloom — getting a safety deposit box is a great way to ensure it's protected as much as possible.
Whether you're looking to move to L.A. or you simply want to tighten up your security in the apartment you've lived in for years, successfully securing your valuables can be done in a variety of ways. From a highly rated safe to the presence of cameras and even taking additional precautions, there are several ways that one can easily get started.