Top Ways To Identify & Deal With Water Problems In Your LA Home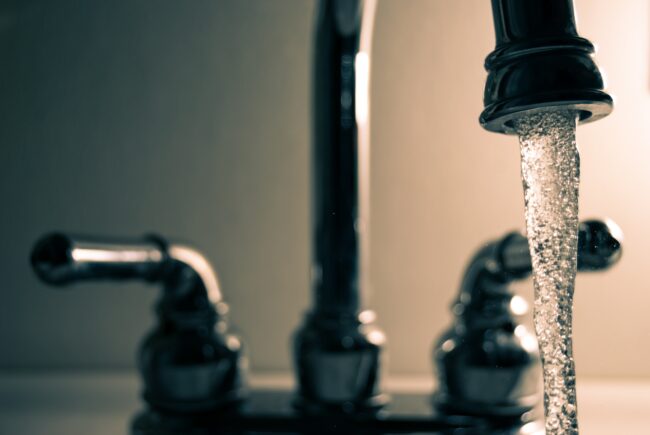 Ensuring that your LA property has good quality, running water is crucial for your health and hygiene. LA is well-known for its water shortages and is currently in its biggest drought for more than 1,000 years. With this in mind, doing all you can to keep the water in your property flowing is essential. So, here's how to deal with common water problems swiftly and effectively.
Cloudy & gray water
 Cloudy, gray water is usually caused by air bubbles. The good news is that this type of water isn't harmful and is safe to use and drink. You're most likely to get this type of water in your home when repair work is being done by the Los Angeles County Waterworks District near your property. Running your cold water tap for a while will usually clear the cloudiness and solve the problem. Cloudy water may also be caused by sediment which is when particles get stuck in your water system. These can contain bacteria so it's best to get your water tested professionally. If a problem is found, filtration is needed.
Water that smells bad
Water that smells bad is enough to put you off washing and cleaning your home. Unfortunately, the problem will only get worse if you ignore the problem. Some of the most common home water odors people complain of are a rotten eggs smell, a chemical-like smell, a fishy smell, and a gasoline smell. A rotten egg smell is usually caused by sulfur bacteria or sulfur bacteria. You can treat smelly water like this by disinfecting the drain with chlorine, replacing your water heater, or with a filtration system. It's usually best to get a professional to come and assess your home's water when it's smelly as this way you can be sure the root cause of the problem is dealt with. You should speak to the company that manages your rental property to arrange this.
Hard water
LA's water is hard and has a hardiness of 127 PPM. Hard water is bad for your health and encourages bacteria growth. It has also been linked to cardiovascular disease, cancer, and kidney stones, among other conditions. It can also play havoc in your home. A build-up of hard water can damage common household appliances, such as kettles, dishwashers, shower heads, and washing machines. Thankfully, it's easy to treat hard water with a water softener. This simple mechanism traps the magnesium and calcium that causes the hardiness, so you get to enjoy soft water. If you've got a build-up of limescale and hard water deposits in and on your appliances, you can use vinegar to bring them back to life. Another option is to use a shop-bought concentrated limescale remover.
Water is an essential part of your LA home. Although water problems are common, there are always ways to tackle any issues that you encounter. So, make sure you follow this guide so you can recognize and deal with them quickly.