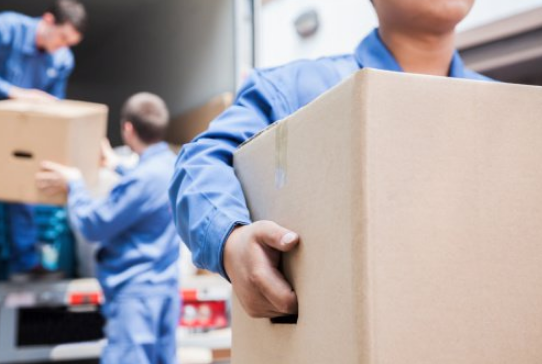 If you are a new landlord or property manager, it is important that you understand the reasons why tenants move out of rental property. Every move-out means vacancy on your property and loss of income. If you know these reasons, you can be able to work to ensure that you retain quality tenants and avoid loss of income caused by vacancy left by tenants that move out of your rental property.
New Job/Promotion
One of the most popular reasons why most people move out of a rental property is because of a job change. Some tenants may be forced to move out when they get a new job in another location.
In some cases, they may also get a promotion which means they now have more money and will require an upgrade. If a tenant is making more money, he will need to get an apartment that matches his new lifestyle. In this case, he will have no choice than to find a new rental property if he determines that your property is beneath his new status.
Solutions: In most cases, there is nothing you can do in this case to keep the tenant from moving unless you want to upgrade your property to meet his new status assuming he just got a promotion that doesn't require moving to a new location.
Too Expensive
A tenant may deem your rent too expensive for him. This may be because their income has dropped or they now have more responsibilities. In this case, the tenant may want to move out to a more affordable property in order to save money.
Solution: You can avoid a vacancy in this situation by offering a reduction in rent. Alternatively, if you manage multiple rental properties, you can offer to move the tenant into a cheaper property if there is a vacancy in such property. This will help you retain such tenant.
Maintenance Problem
Most tenants choose to move out of a rental property when the landlord or the property management company is not proactive with the maintenance of the rental property. A tenant may decide that he is tired of dealing with leaky roofs, clogged drains or even pest problems.
Solution: You as a landlord can always avoid this problem when you are on top of the maintenance of your property. You can avoid losing a tenant and creating a vacancy by carrying out regular maintenance and fixing problems quickly.
Problems With Neighbor
Your tenant may get fed up with having problems with a tenant and decide to move out. This problem may be as a result of noise complaint or the tenant feels unsafe around a particular tenant/neighbor. The truth is that every tenant wants to have peace of mind when he steps into his home. He won't think twice about moving if he constantly feels uncomfortable around a particular neighbor.
Solution: You can limit this problem by properly screening every tenant before you allow them into your property as tenants. With adequate and thorough screening, you can be able to weed out tenants that will give you problem in the future. You should also not be afraid to warn a tenant that is giving you or other tenants problems. You can go ahead and evict the tenant if he continues to violate your rental policy.
Separation/Divorce/Marriage
There is a high number of divorce cases in the United States today. A change in the relationship status of a couple could lead to them moving out of the property. In some cases, the change might cause a change in their financial status, this means the couple will look to downsize individually.
Solution: You can check to know if either of the couples wants to stay back. You can offer a reduction in rent, free parking space, or offer any available rentals you may have.
Conclusion
You can be able to reduce the number of a vacancy on your property when you know why tenants may choose to move out. With these 5 reasons above and their solution, you can be able to reduce the number of vacancy and loss of income on your property. As a landlord, you can also reduce the loss of income when you work with one of the best Los Angeles property management companies.