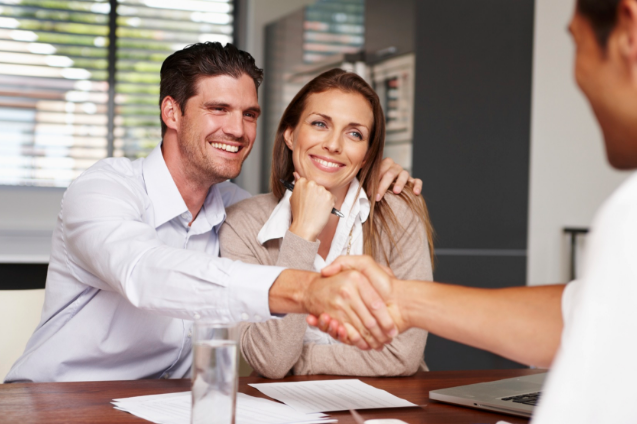 When you agree to have a tenant lease your property, there should be a set of well-defined rules that will guide your new relationship. These rules are known as a lease agreement or rental agreement.
A lease agreement is a legal contract between the tenant and the owner of the property (landlord). It is also a document that contains the details of the business between you and your tenant such as the lease amount, when to pay rent, duration of the rent, and more. When drafting your lease agreement, there are certain terms that must be present and well-defined in the agreement.
These terms are very important. You must make them as specific and exhaustive as possible. This will ensure that your lease agreement is legally binding and enforceable in the court of law.
Below, we have listed the top 10 terms you must define in your lease agreement:
Names of the Tenant
You must ensure you have the name of every adult renting your property and they must sign it. When writing the names, ensure you write it correctly, if you are in doubt, ask the tenant to write the name or show you a copy of his ID.
In a situation where a couple is renting your unit, you must have both of their names on the lease agreement. You can hold any tenant whose name is on the lease agreement accountable for violating the terms of your agreement.
Terms of the Tenancy
You must state the terms of your lease agreement – Is it a fixed-term, self-renewing, month-to-month or a year-long lease agreement? You should also include the lease agreement start and end dates. Finally, add the property address and unit number on the agreement.
Rules Regarding Rent Payments
Clearly define when rent should be paid, how it should be paid, the amount and the rules regarding late payments. In case a check bounces back, you should define how much you charge for such event.
Terms for Deposits and Fees
In the lease agreement, you must write down the amount your tenant should pay as a security deposit, how the security deposit will be utilized (for instance; for damage repairs), When and how you are going to return the security deposit at the end of the lease?
If you charge any non-refundable fees (for instance: fees for pets cleaning), it must be stated on the agreement. You also need to write where the deposit is being held and whether you are obligated to return the interest it generates within the time it was held.
Entry to Rental Property
In order to avoid your tenant suing you for illegal entry or privacy violation; your lease agreement must define your legal right of access to the property. You must state when you need to enter the property (e.g. for repairs) and how much advance notice the tenant need before entering.
Pets
Do you allow pets in your rental units? If no pet is allowed on your property, be sure to mention it in your lease agreement. If you allow pets, name the pets that are allowed. If you have any restrictions regarding pets such as number of pets or size of pet each tenant will have, mention it on the agreement. Finally, state whether you charge any fees for pet cleaning when the tenant moves out.
Assign Maintenance and Repair Duties
You should clearly state in your lease or rental agreement that it is the tenant's duty to ensure that the unit is in good shape and responsible for damages done to the unit when he is occupying it. You can forbid tenants from making alterations to the units without your permission. Finally, define the procedures for responding to complaints and requests and also specify who is responsible for utilities.
Limits on Occupancy
Ideally, the legal residents of the unit should be those whose names are on the lease agreement and their minor children. You must state this on your agreement document. Doing so will give you the right to evict any additional residents that you did not approve. The agreement should also forbid the tenant from subletting the unit.
Restrictions on Illegal Behaviors and Activities
One tenant's behavior or activities can make others unhappy. As a landlord or property manager, your goal should be to keep all your tenants happy and protect yourself from a lawsuit and your property from damage. You should state the rules regarding parties and other activities on the agreement.
State Other Restrictions
If you have other restrictions such as parking rules, use of common areas and more, you should state them in your lease agreement.