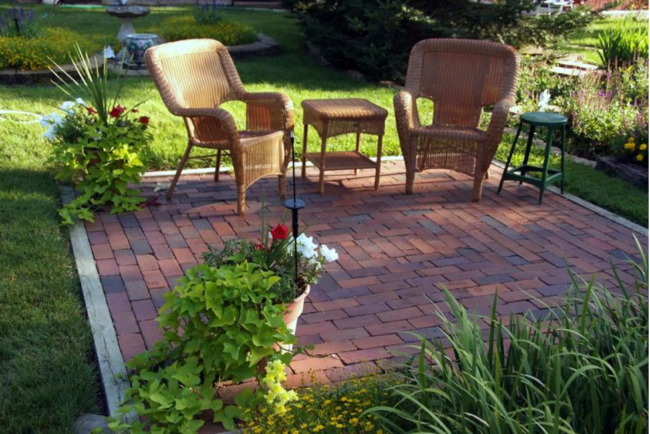 Tips for Marketing the Exterior of A Property to Millennials In Los Angeles
Today's homebuyers and renters expect to be impressed, even before taking those first steps to the front door. When marketing your property to millennials, the outside is just as — if not more — important as the inside of the house. Preparing the house for sale or rent starts with a maintenance list and marketing plan.
First Glance
Chances are your would-be tenant or buyer has already seen the house through internet pictures and a drive through the neighborhood. First impressions tell them your home is well-cared for. An unkempt lawn can also convince people that the property promises to be a money pit. Whether you DIY or hire out, add these chores to your checklist before listing the house.
Lawncare
Mowing, weeding, edging, watering, feeding — just a few ways to show potential buyers and renters that this low-maintenance yard is a showpiece.
Mow the lawn in a different direction each week. This makes the grass blades stand up.
Tackle weeds with organic herbicides.
Plant native shrubs, flowers, and succulents.
Edge scraggly grass, so it isn't growing over sidewalks.
Prune bushes and trees to keep them from covering windows.
Spray cement cracks for sprouting weeds and grass.
Weed flower beds.
Power Wash
Before listing the house, wash the driveway.
What, wash the driveway? Yes, and the sidewalks, too. Dirt and grime build up over cement and asphalt. Rent a power wash unit, clean the drive, front walkways, and steps. Purchase a formulated wash solution or you can hire a professional company to handle this dirty job.
Speaking of the driveway, broken cement, and asphalt is a telltale sign to homebuyers and renters that this fix-it job will take time and cost money.
Backyard Upgrades
Living in California is a dream, and enjoying the outdoors is what millennials want from their homes. Outdoor kitchens, xeriscapes, privacy fences, and fire pits are a few DIY backyard project ideas that will increase the interest and value of your Los Angeles property. Show off the yard's possibilities with a pergola, succulent plants — even an outdoor movie theater! Spruce up the yard with comfortable outdoor chairs and a porch swing.
Paint
One of the first things people notice about a house is faded, chipped paint, especially on the front door. Painting the front door black can add as much as $6,000 in value. Paint garage doors, fencing, shutters, trim, and railings.
Lighting
Outdoor lighting is a draw, especially when you control it through a smart app on your cell phone. Choose from today's modern light fixtures for the front porch, garage, driveway, and house sides. LED lights are bright and energy-efficient. Solar lighting sticks absorb the sun's energy for nighttime accents.
Mailbox
Sellers may not see it as an issue, but a dented, chipped mailbox is a turn-off for buyers looking from the curb at their potential dream house. Fix or replace ugly mailboxes (they don't have to cost a lot of money). When installing, be sure to follow U.S. postal regulations.
House Numbers and Outdoor Décor
Brighten up the property's front curb appeal with new address numbers, window flower boxes, hanging baskets, and solar light sticks. Potted plants with bright flowers make the house look cozy and inviting. If the house has a front porch, dress it up with a couple of rocking chairs and comfy cushions. Throw a welcome mat in front of the newly painted front door.
The concept behind buying or renting a house is simple – the customer wants everything to be "perfect." Millennials are a busy group – often working 60 to 80 hours a week. Time is precious, and if they're going to take the time to look at the inside of your home, they have to love the outside.
Robert Nason started mowing lawns as a teenager when he had to navigate the mower over a sloped front lawn. He decided to do something about it and studied landscape grading in college. He now helps design commercial and residential yards complete with hardscapes, gardens, and xeriscapes.