These Are the Things That Millennial Tenants Look For in Properties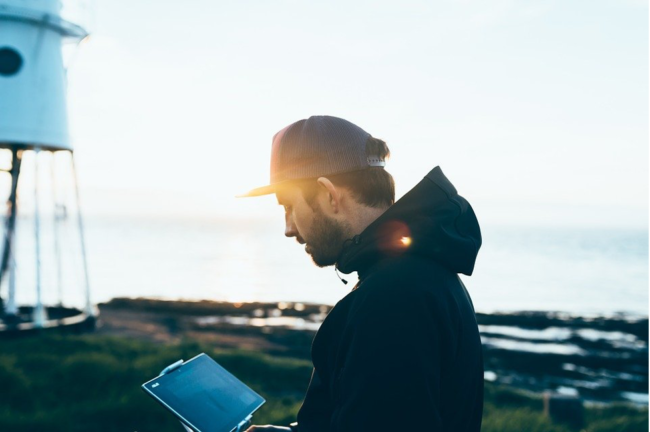 It's no secret that millennials will make up the majority of renters by the end of 2021. This generation witnessed the rise of internet 2.0 and popularized digital products like social media and electronic payments. Their expectations are simple: freedom, flexibility, and affordability – with or without aesthetics. While you don't have to go out of your way to attract millennial tenants, the following help.
Location
Location is a key factor for millennials when choosing an apartment to live. These tenants are always on the go, hopping from one restaurant to another, visiting local breweries, and flocking to music festivals. The more centralized and accessible the location, the better.
Even if your neighborhood isn't all that urbanized, you can make a few tweaks to your listing that would make it appear as such.
Pro tip: Briefly discuss local events, festivals, and restaurants to make your listing stand out. Local fitness centers can boost your chances with millennials.
Pet Friendly
This may be a bitter pill to swallow for landlords averse to pets, but they're missing out on a key market. The vast majority of millennials treat pets as a member of their family and take them very seriously.
Consider offering a flexible pet policy to increase your pool of potential tenants. You should also include provisions in your lease for maintenance and cleaning. And if you're serious about allowing pets, consider installing hardwood floors that are built to handle pet accidents. Carpets are a no-go unless your tenant agrees to take good care of them.
Flexible Lease Agreements
The average millennial has yet to hit their career stride – this means they're always looking toward better opportunities. A lease agreement that ties them down for two years or more will look too restrictive. To appeal to their spontaneous lifestyle, you may have to offer a short-term contract with a lot of transparency.
Protip: Millennials are accustomed to honest customer service and are trained to see past anything that sounds like a gimmick.
Throw in Something Extra
Millennials are drawn to free stuff – call it a force of habit. This is how nearly everything is sold in 2021. People expect discounts and freebies – even if it's just a pricing trick. Incentives like free laundry, Wi-Fi, discounted rent, and even one-month-free rent are all features that millennials like.
Consider keeping up with trends in smart home technology such as thermostats and security systems.
Environmental Friendliness
The environment is, quite possibly, the biggest concern for millennials right now. They've inherited a planet that appears to be on the brink of a climate crisis, and millennials want to do everything they can to stop it. They're more than happy to pay a little extra to work with environmentally-conscious corporations that are committed to the planet.
This means that going green could be the easiest way to stand out from the crowd.
And going green doesn't mean going bankrupt! You can easily make your listing stand out by using keywords such as "biodegradable chemical-free containers" and "eco-friendly lightbulb."
Pro tip: Consider investing in solar energy. It's a bit expensive, but it can improve your property's; value in the long run. And it will attract millennials who prefer a greener environment and lighter energy bills.
Flexible Payment Options
Checks are a thing of the past. So are person-to-person payments.
Ever seen a millennial write a check? Do they even know where they keep their checkbook?
Internet banking has made things easier for both landlord and tenants. Consider offering PayPal, Venmo, and other forms of electronic payments to collect rent. It's worth noting that adding more payment options could come at a cost to you. Your property manager will advise you best on what payment methods to use that work for your situation without breaking the bank.
Advertise Your Rental Like a Pro
The secret to succeeding in this tight market is injecting creativity into advertisements. Offer a virtual tour and use high-resolution videos. You can also show your home via Zoom and FaceTime to show your home.
If needed, consider hiring a staging expert. Get in touch with your property manager if you don't know about staging your home like a pro.