Should I Sell My House in California and Move Out of State?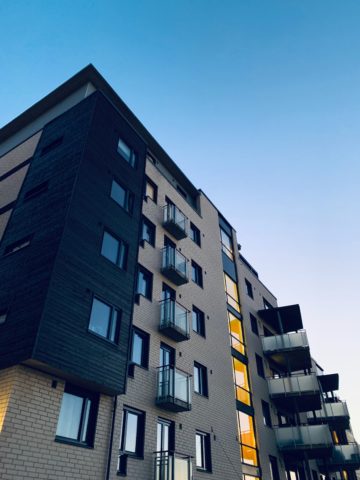 Everybody seems to be moving out of California and seeking residence in other states. Austin, Texas and Phoenix, Arizona seem to be top picks for many former CA residents. Is it time for you to do the same? From job relocation to wallet-friendlier living costs, people are selling their homes and moving out for all sorts of reasons. Changing states is a hard task and isn't right for every family, especially those with relatives nearby or people in less-than-ideal financial situations.
Today, we discuss why people consider trying to sell their houses in California and move out of state.
Why Are People Moving Out of California?
Just because unprecedented numbers of state residents are upping sticks, doesn't mean you should do the same. When considering whether to sell your house in California and move elsewhere, knowing the common reasons others are leaving is helpful. Larger cities in CA, like San Francisco and San Diego, have experienced a larger exodus over the past few years vs smaller rural towns.
Californians tend to move away from the Golden State due to:
High living costs and rising state taxes

Unemployment and job change

Flexibility of remote working (working from home)

The ever-rising costs of housing

Devastating wildfires
Things to Consider Before Starting
If you're ready to move out of state, taking the first step of looking into a home sale for your property can feel daunting. Especially if your family has lived in the house for a long time, selling it can be a process. As a homeowner looking for helpful tips on how to sell a house fast in San Diego refer to this guide. Preparing yourself with different selling strategies can enable you to enter into the process of selling your home in California with confidence.
Here are several factors to consider off the bat before selling your home and preparing to move out of state:
Your Motivation — 

Whether it's your job telling you to move or you want to make the most of your retirement savings, you should feel motivated to move out of state. Otherwise, the stressful process will likely be too much for you. You'll need your 'big why' to push you through the tough times.

Your Realtor — 

You should find an agent well-versed in dealing with sellers looking to buy out of state. This can help the property transition be as smooth as possible.

Timing — 

Do you need to sell your California home to buy property in another state? Or are you planning to sell, rent for a while, and start looking in a few months? Timing is everything, but you have options, including renting back your property or closing on both properties simultaneously. 

Tax Ramifications — 

Taxes work differently in every state. Factor the cost of speaking to a tax advisor into the mix.
Is Selling Your House and Moving Out of California Right for You?
Provided that you're well-informed about the process and the stress it will undoubtedly bring, selling your home in California and moving out of state could improve your quality of life if it's what you truly want. Consider all factors that go into this decision of leaving California. Additionally, review the financial costs that go into selling and moving. Research the closing costs you must pay when selling a home. This varies depending on the city and county your property is located in. There are also moving costs to consider before officially jumping ship out of California. For example, transportation, moving expenses, and storage fees can make a move seem less appealing. If the lack of affordability in parts of California is outweighed by your moving costs and future living expenses, the move may make financial sense.
Lastly, although selling your house and moving out of state is a huge jump, know that you can always move back if it's not a great fit. Grant yourself permission to move back to California if you need to, which will allow you to dive into your move with confidence. Don't be afraid to take leaps of faith in life and live with no regrets.