Today, we're sharing a few tips that will help you increase the amount of rent you collect from your tenants.  To maximize the rental income on your investment property in Los Angeles, you'll need to do a few specific things before you put the home on the market .
Market Your Best Property
The amount you earn will largely depend on the condition of the property you're listing on the market. You want your property to be in excellent condition, and you want to market it broadly. Get as much exposure as possible so that you generate a lot of interest. When you have a large number of potential applicants coming to see it, you have a better chance of renting it to a good tenant who takes care of the home and pays rent on time. Take professional photos for your listings and consider using video to provide an online tour.
Price the Property Competitively
Study the local market so you have an accurate idea of what other similar properties are renting for. Most property managers have access to rental software that can compare rental prices in the neighborhood and give you a good idea of where your price should fall. You don't want to underprice your property, because that will interfere with your rental income. But you don't want to overprice it either, because that can mean it will sit vacant on the market for longer.
Put the Best Tenants in Place
Good tenant screening is critical to protecting your income and ensure you get your rent paid on time every month. Make sure you put the right tenant into your property by doing a careful background check that includes analyzing credit, criminal histories, and landlord references. Verify income and employment and make sure your prospective tenant doesn't show up in past eviction records. Having a good tenant in place will alleviate costs in the long term. You won't have to worry about evictions, lease violations, or property damage.
Start Looking for New Tenants Immediately
If you know of an upcoming vacancy, start looking for new tenants as soon as you receive notice from your current tenants that they are moving out. If you know the lease is not going to be renewed, you need to start preparing for a new tenant so you can keep your vacancy and turnover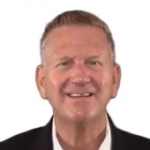 costs low.
There's a lot more you can do to ensure you're earning the maximum amount of rent possible on your investment property. To hear more, please contact us at Los Angeles Property Management Group.