Maximize Efficiency with Tech-Enabled Rental Property Solutions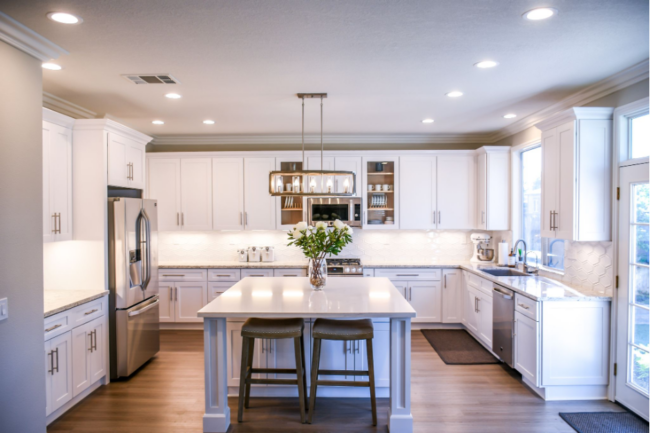 As a landlord, you know firsthand how difficult it can be to manage a rental property. From finding tenants to marketing your properties to dealing with repairs, there's no shortage of tasks that need to be done. But did you know that technology can make your job easier and even more profitable? It's true! Here, we take a look at some of the tools and technologies available for rental property owners so you can turn your property management efforts into a well-oiled machine.
VR Tours
Thanks to virtual reality (VR) technology, potential tenants can now take a tour of your property without ever setting foot inside. This is beneficial because it cuts down on the time spent showing properties in person. Additionally, VR tours are much more convenient for prospective renters who may not be able to view the property in person due to work or other commitments.
Advertise Online
With so many people searching for rental properties online, it's important that you have an effective online presence. There are numerous online marketing tools available to help you reach more potential tenants and increase your visibility on search engines. These tools include SEO optimization, content creation, social media management, email marketing campaigns, and much more.
Streamlined Accounting
Managing finances can be one of the most challenging aspects of running a rental property business. Accounting software simplifies this task by tracking all of your financial data in one place – from income and expenses to profit/loss statements and taxes.
Smarter Properties
Investing in smart technology is a great way to make your properties stand out from the competition. Smart thermostats allow tenants to control their energy consumption remotely while also reducing their monthly utility bill, while smart home security systems provide added peace of mind for both you and your tenants as they feature motion sensors that detect any movement within the home or property grounds. Many of these systems even allow you to grant or revoke access remotely.
Online Payment Options
Another great solution for rental property owners is online payment options. These services allow tenants to easily pay rent electronically every month without having to worry about checks getting lost in the mail or cash getting stolen. Plus, some of these services offer security features such as two-factor authentication and fraud protection, which add an extra layer of security for both landlords and tenants alike.
Application Review
There are several online platforms available that let prospective tenants fill out an application form directly on your website so they don't have to mail it in or visit your office in person. Additionally, some of these services provide background checks so you know exactly who is applying for tenancy before you decide whether or not they should move into one of your properties.
e-Sign to Save Time
Thanks to digital signature services, it's now possible for landlords and tenants alike to securely sign leases digitally from any device with an internet connection. This makes it much easier for everyone involved since they don't need access to a printer/scanner, nor do they need physical copies of documents; everything is done digitally right on their own devices.
Using PDFs for e-signing allows for a quick and efficient way to obtain signatures without compromising the legal validity or integrity of the signed document. If you need to convert a file into a PDF, you may want to try using an online converter tool.
Register Your LLC
Registering your rental property business as an LLC provides important legal and financial benefits such as protection of personal assets, simplified taxation, and enhanced credibility, while also limiting your personal liability in case of legal proceedings. However, it's important to carefully research and comply with the legal requirements of your state, obtain necessary permits and licenses, and establish sound business practices to ensure a successful LLC.
In the rental property business, technology can make life a lot easier. Incorporating tech solutions into your system allows for increased efficiency and accuracy when collecting payments, managing maintenance requests, and communicating with tenants. Technology holds vast potential to revolutionize the industry by streamlining even complex processes related to rent collection and tenant management. Embracing technology can help create a situation in which both landlords and tenants benefit from modern methods – bringing peace of mind to all parties involved.
Trust Los Angeles Property Management Group for superior property management services in the LA area. Call us today!