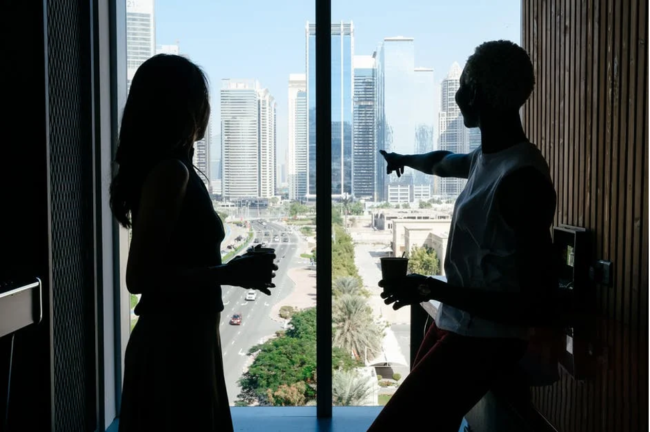 How to Garner Good Word of Mouth for Your Rental Property
Can you recall a time when you tried a product/TV show that was recommended by a friend and really thanked them for the great find. Similarly, a large portion of rental properties are marketed to prospective renters via one of the most effective and oldest marketing tools out there: 'word of mouth'.
That said, word of mouth marketing has shifted from relying solely on your inner circle of friends for recommendations to a global buying decision. Word of mouth marketing has now evolved onto the digital landscape of review websites, influencers, and online acquaintances.
In this post, we're about to introduce you to 4 of the most useful word of mouth marketing strategies that could make your rental property leave a lasting impression:
1.   Establish a Custom Hashtag on Twitter and Instagram
This doesn't necessarily have to be the name of your rental property or business. It could also relate to particularly interesting interior decor or even tenants' pets. For instance, Calgary's "The Metropolitan Complex" launched a hashtag campaign called #MetPet for residents to share the most adorable pictures of their pets and encourage engagement.
Do make sure, however, to always ask for permission from tenants before sharing their images. Credit them with image tags and/or give them a shoutout in the captions.
2.   Run Contests On Social Media
If you have a decent number of social media followers, running a contest is a great way of generating content for your residents. For example, Instagram is a visual platform and, therefore, can become the perfect platform for people to share pictures easily and depict specific activities.
A good idea for a contest can be to ask people to share pictures of specific activities happening around your neighborhood by captioning it with a certain hashtag. Of course, you will have to state very specific rules for these contents and announce consistent giveaways for participants/winners.
3.   Engage With and Encourage Reviews
Every potential renter is bound to research your property on the internet before even thinking about taking a tour. During their research process, reviews can make or break their decision, in fact, research found that at least 88% of all consumers trust online reviews just as much as they would trust a close friend's advice.
When it comes to rental properties, your prospective renters trust Facebook, Yelp, and Google reviews. When you come across any positive reviews, make sure to be grateful and candidly respond to their reviews.
On the flip side, your reaction to negative reviews is particularly important. Most of us know what could happen if an online response goes wrong. You could come off as a defensive or aggressive business owner. Instead, you should acknowledge their concerns and then apologize for whatever went wrong.
If negative reviews were caused by a misunderstanding that was later resolved, you can always ask reviewers to update their review and reflect the latest developments. Of course, when negative reviews are made because of noisy neighbors or when maintenance jobs go wrong, there is nothing you can do. In such a case, it will play to your advantage to come off as understanding and apologetic.
Final Words
Word of mouth is your strongest weapon when it comes to marketing your rental units. However, you need to dedicate some time to fortify how your rental property is perceived by potential renters. For this reason, you can always delegate these tasks to your property manager or real estate agent.