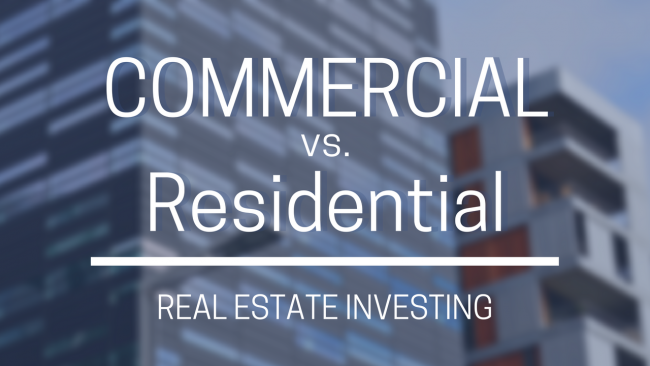 Most property owners involved in real estate investing focus on either commercial or residential properties. At Los Angeles Property Management Group, we provide both residential property management in Los Angeles, and commercial management. We're sharing some thoughts about the difference in these investment types, and why you might consider commercial properties now.
Why Choosing Commercial Makes Sense
The residential market is pretty overheated right now. The inventory is tight, and there aren't a lot of residential properties to choose from. The residential investments that you do find will likely be priced high. With so few opportunities in that space right now, you might be well-served to add commercial property to your portfolio. You can find reasonable deals on the commercial side if you shop smart. They might require work, but we do more than just provide property management in Los Angeles.  We remodel and renovate projects bought by investors.  We have improved many commercial properties, dealing with matters as simple as easy cosmetic fixes, to complicated issues as severe as soil contamination and remediation.
You can find opportunities with warehouse, office or 'flex space', which is a combination of the two.
We don't suggest buildings with just one tenant, as 'single tenant' buildings tend to have greater risk.  Spread the risk by having multi-tenant commercial buildings, so that if one tenant leaves, you still have multiple rents being paid.
Benefits of Commercial Investments
Some investors feel they are exposed to less liability with commercial properties, as these are not homes but only workplaces.  No family matters or drama between tenants, less maintenance because you're not keeping up as many kitchens and bathrooms.
With commercial investment property, there are usually fewer delinquencies. You never have a need for residential mangers to be on site. These can be lower-stress investments, compared to residential properties.
Of course, you never have to worry about rent control with commercial buildings. Government restrictions are far fewer, which makes your ownership experience much easier. Good tenants are gained with roughly the same screening guidelines you use for residential properties.
Financing a Commercial Investment
Sometimes, commercial properties can be bought at a discount when purchased in "all cash" transactions. Cash buyers may have an easier time negotiating a bargain, because loans can be more difficult in comparison to residential properties. You'll still want to do your due diligence, of course.
Smart Money
We've noticed some shrewd owners trading out of residential properties, which are selling currently at a premium, and moving the proceeds into commercial properties. For example, we helped one client sell 12 residential units in Santa Monica at an amazing price, and then reinvest that money into a commercial auto mall with small repair shops and a Pep Boys anchor. After the move, the overall return on capital was far greater for this owner who sold out of some residential property to buy commercial.  But there are no guarantees here, and commercial properties can be hit harder in economic downturns.
If you have any questions about investing in commercial property or residential property, please contact us at Los Angeles Property Management Group. We'd be happy to help you identify the investment that's just right for you.