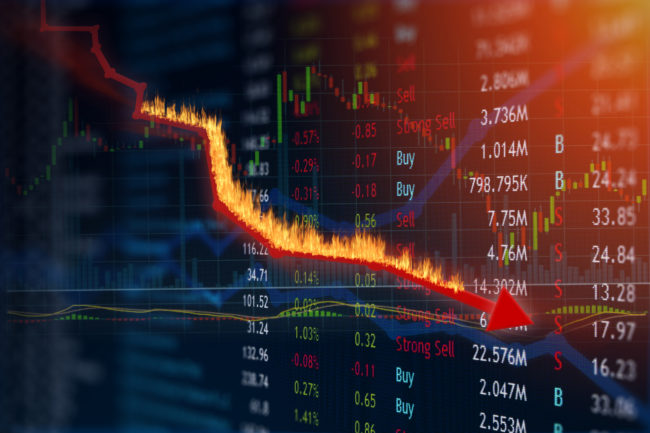 An Inside Look at Zillow's Missteps in the Real Estate Sector
It wasn't long ago that Zillow was considered an emerging power player in the residential real estate industry. The company partially pivoted from exclusively focusing on providing a platform for buying/selling homes to flipping real estate in select markets. This strategy seemed prudent at the height of the real estate market. However, now that it appears as though the real estate market is plateauing, the decision to purchase residential real estate is backfiring in a big way.
Zillow's Fall From Grace
Zillow's homebuying endeavor, referred to as "iBuying", has been shuttered. The company is laying off one-quarter of its workforce in the aftermath of the debacle that was its attempt to flip red-hot real estate properties in the nation's hottest markets. Today, Zillow's stock is trading at a lowly $66. The stock was trading at a whopping $203.79 in mid-February of 2021.
Zillow's rapid drop from the top is largely the result of its flawed approach to homebuying. Take a close look at the Zillow home value estimates, dubbed "Zestimates", and you will find they are quite generous. Some of these property value estimates are 10% to 20% more than fair market value.
Compounding this problem even more is the fact that Zillow's iBuyer service honored its Zestimates without additional analysis prior to purchase beyond basic home inspections.  Zillow is now selling homes it scooped up in the Phoenix area and other hot markets at a considerable loss.
The company's AI algorithms for determining home values were clearly flawed. Zillow's employees and shareholders of the company's stock are now paying the price.  However, Zillow's failure to flip homes does not indicate the trend of corporations entering the residential real estate market will come to an end.  Rather, Zillow's failure is more of an anecdotal cautionary tale.
What Zillow's Missteps Mean for the Industry
BlackRock and other investment firms have also purchased residential real estate throughout the United States. Though this business strategy might seem unfair and even somewhat unscrupulous to those saving their pennies with the hopes of becoming homeowners, it is perfectly legal. The likes of BlackRock will either flip those properties or rent them to those weary of purchasing real estate and those lacking the financial means necessary to own a home.
BlackRock and other investment firms entered the real estate foray much sooner than Zillow, meaning they purchased residential property at comparably low values, setting the stage for profitable sales across posterity. Zillow's poor business strategy does not necessarily indicate corporations will refrain from buying residential real estate even if the market stagnates or declines. Rather, it is an indication that a reliance on flawed AI algorithms can lead to financial ruin. Zillow's failed flips also indicate the country's real estate market might be leveling off after years of ascending prices.
Those calling for housing reform through government intervention at the federal level now have a much weaker argument for regulation.  It is clear that market dynamics make it difficult for corporations to time their entry into the real estate market for a profitable exit.  Groups pushing for housing reform that bars corporations from purchasing residential real estate will be reminded of Zillow's failed attempt to flip homes for profit, ultimately rendering their argument somewhat meritless.
Will Other Companies Follow in Zillow's Footsteps?
Now that Zillow is exiting the homebuying market, our attention shifts to the likes of Redfin. Redfin also engages in iBuying of its own under the moniker of RedfinNow. This approach to digitizing the sale of homes for profitable flips has proven quite lucrative. Redfin's residential real estate properties segment raked in $238.4 million of revenue in the third-quarter alone. This quarterly revenue is nearly $20 million more than that earned in the same quarter in the prior year.
Though Redfin halted its homebuying when the pandemic began, operations have resumed, setting the stage for RedfinNow to sell nearly 400 homes in the third-quarter, up from a lowly 37 in the same period one year ago.
The difference between Zillow's iBuying program and Redfin's RedfinNow program is Redfin has mastered the art of accurately gauging real estate prices. The homes Redfin scoops up tend to appreciate in value as the company accurately prices them at the point in time when an offer is made. Alternatively, Zillow paid more than homes were actually worth, entered the market at its peak and is now paying the price in the form of massive financial losses.
The Takeaway From Zillow's Failed Entry Into the Homebuying Market
The moral of this story is corporations will continue buying homes, albeit much more cautiously. Prospective homebuyers in the hottest markets will continue to compete with corporate home-seekers for the foreseeable future barring potential housing reform. However, the Biden administration has shown no signs of implementing nationwide housing reform at the federal level, ultimately setting the stage for financially savvy corporations to bolster revenue all the more with home flipping. iBuying will continue to be a popular practice though it will be tempered through less of a reliance on AI algorithms.