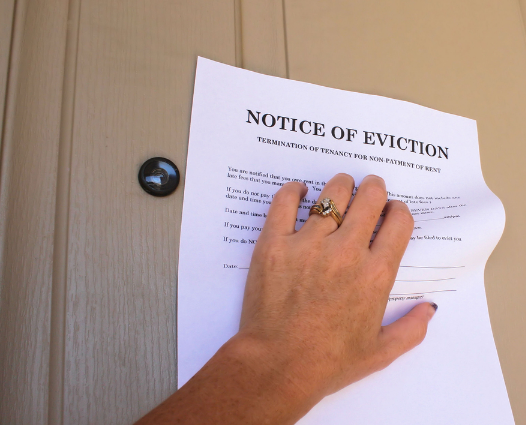 Being a property owner or manager means you have to deal with unlawful detainer/eviction cases at some point and in one form or another. All eviction cases are never the same – while some will go smoother, others tend to drag on for a long time and can affect you and your business in many ways. In most cases, these cases are as a result of a tenant not paying his rent as agreed or due to the tenant causing a nuisance in the apartment building.
What is Unlawful Detainer and How Does it Work in Los Angeles?
Unlawful Detainer is the name that is used to define the action filed by a property manager or the owner to take back the possession of a property. In Los Angeles and throughout the nation, an owner of the building or the manager tasked with managing the property can file for eviction of a tenant when there is a breach of a rental agreement – which is usually non-payment of rent. Moreover, a property owner can file to retake the possession of his property for other reasons that are legally recognized and the tenant fails to comply.
5 Ways A Property Owner/Manager can Prepare for the Unlawful Detainer
In order to go through this trial with a level of comfort and confidence, you need to be prepared. Below, we've listed some actions and factors you need to put into consideration when preparing for unlawful detainer trial:
Gather All the Necessary Documents and Exhibits
To have a chance of winning your case, you need to ensure that you can be able to show the judge every bit of information about the situation. Gather all the documents and exhibits to help you proof your case. Some of these documents include:
Lease agreement
Official notices
Rental payment history
Proof of service of Notice to terminate the tenancy
Written statements from neighbors (when possible)
Photographs of damages done by tenant
Police report (when applicable)
These documents and exhibits will help you establish your case and convince the judge that the tenant needs to leave your property.
Get the Witnesses Ready
Make a list of witnesses that will testify in your case and have your attorney serve them subpoenas when necessary.  Your witnesses need to be ready to appear in the court on the due date and testify.
Get Ready for Jury Trial
In some cases, your tenant will post jury fees and file a counter memorandum seeking a jury trial. You should be ready for this, get your attorney to have the necessary jury instructions and special verdict forms that will be needed for the trial. If there is still time, you can file a Motion for Summary judgment against the tenant. This will help you get an early judgment and avoid a jury trial.
Get to Know the Trial Judge
Unlawful detainer can be handled by a court commissioner, a judge pro tem, or a fully credentialed judge. Experience have shown that some commissioners and even judges can be biased and in favor of the tenant. This is usually the case when you have had a case with such judge before. Before the day of the trial, check online to know the judge or commissioner that will handle the case and see if there is any positive or negative information about him. If you don't feel comfortable with such person, you can request that a fully credentialed judge handle the case instead of a commissioner or judge pro tem.
Consider Negotiating a Settlement with the Tenant
When you are on the court, right before the trial start, you can have your attorney negotiate a settlement and get a written and signed agreement from the tenant. This may mean having the tenant pay his fees within agreed time or move out after a couple of days. If the tenant has an attorney, his attorney should help him understand the terms and conditions of the agreement before signing it. Don't leave the court until you have the judge signed the agreement as well.
Conclusion
Dealing with tenants when they breach their tenancy agreement can be very challenging. If you are unsure what to do, ensure you have an attorney that is experienced with Los Angeles Property Management. Another option will be to have us manage your property; this will save you from the headache of dealing with defaulting tenants.