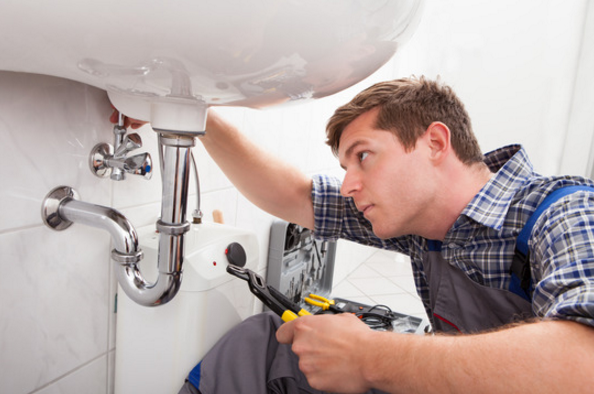 As a rental property manager in Glendale or other parts of Los Angeles, you need to be working with top maintenance staff whether you manage one single family property or big commercial properties.
In fact, your maintenance staff will determine your relationship with your tenants. If you have a maintenance crew that responds promptly and do their work diligently, you will have more happy tenants. Note that it is in your best interest to make your tenants happy because it is easier to retain a good tenant than search for another one.
In this article, you will learn of some smart ways to work with rental property maintenance staff and ensure that you keep your tenants happy and satisfied.
5 Tips For Hiring Rental Property Maintenance Staff
1. Should You Employ Part-time, Full-time or Just on Contract?
When it comes to hiring rental property maintenance staff, the first question every Glendale property manager should ask is whether to hire full-time or part-time contractors. Of course, this will depend on the size of your property and how often you are expected to work with contractors.
If you manage a small rental property, there is no need to employ maintenance staff on a full-time basis. You just need to hire them whenever the need arises. On the other hand, you may need a full-time rental property maintenance staff if your property management company has a lot of properties under their care. This will enable you to negotiate a better deal and work more efficiently.
2. Do Your Background Checks
When you have decided that you need to hire a rental property maintenance staff, you should be ready to do thorough and necessary background checks.
You don't want to hire someone that is going to ruin your reputation. You need to protect yourself, your owner's investment, your tenants and your employees. This only way to do this is by conducting a thorough and exhaustive background check to ensure that you will be working with the best contractors.
While doing your background checks, be sure to ask for references from previous employers. This will enable you to determine the contractor's relationship with previous employers and how it is going to affect you. Check his criminal record as well to ensure that you won't be endangering yourself and your tenants.
3. Grow Your Own Contractors
If you are finding it difficult working with contractors, it is a good idea to employ young staff and send them to get the required training. Equipping your staff with skills will enable you to run your property management company smoothly. You will have reliable in-house contractors who you will always trust for all your property maintenance needs.
4. Put Them To Test
Never sign a big contract with any contractor without testing them first. When you want to hire a rental property maintenance staff, start with a small assignment to see how well they will do the job. You will lose money, time, and resources if you sign a big contract with bad maintenance staff.
5. Be Prepared to Pay a Little More
The truth is that nowadays, it is hard for Glendale property managers to find a reliable contractor. Most good ones are usually busy. If you want to hire top skilled contractors, you should be ready to pay a little bit more. Ideally, it is better to pay more and enjoy peace of mind than to hire contractors that don't know what they are doing.
Conclusion
As a top property management company in Glendale and other Los Angeles area, you need to ensure that you are working with the best rental property maintenance staff. This is the only way you can make your tenants happy and also keep the property owners happy.